Self-Publishing News for Self Publishing Authors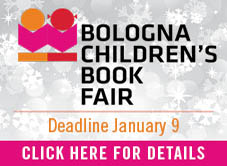 Is your book right for Bologna?
Considerations:
Attending international book fairs personally is often cost-prohibitive for self-publishing writers when you factor in expenses such as airfare, hotel, food, and transportation. And those are just the costs of going international. Then there are the costs of the exhibit itself, like the exhibition fees, the exhibition stand, and the "giveaways" (often called "freebies" or "schwag.")
Advantages:
But book fairs are also the place where self-published authors can "be discovered." Outskirts Press helps its authors place their books at 5 international book fairs for a reasonable cost.
The Bologna Children's Book Fair is the world's leading book fair focusing solely on children's publishing with a focus on the sale of rights and international co-productions. To increase your chances for success, your book must have full color illustrations inside the book to participate. Therefore, only our Pearl Full Color books are eligible.
The Bologna…
View original post 226 more words