Self-Publishing News for Self Publishing Authors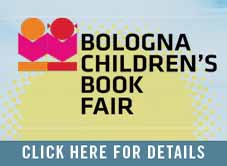 Bologna Children's Book Fair April 4-7, 2016
At Outskirts Press, we like to keep a finger on the pulse of the book industry. The Bologna Children's Book Fair is going on right now, with more than 600 journalists representing 70 countries reporting on the event––and Outskirts Press representatives are there too, showcasing our authors' work.
Children's book authors know that by participating in this huge event, they can connect with over 4,500 trade representatives and secure foreign rights for their book. As a self-publishing children's book author trying to launch a successful writing career, you cannot afford to miss the Bologna Book Fair!
Do you want children across the globe to enjoy your book? Better get signed up for next year's event!
By arranging exhibition through Outskirts Press at the Bologna Book Fair, your book will receive valuable, face-out exposure on an exclusive shelf with four other Outskirts Press titles…
View original post 170 more words