Self-Publishing News for Self Publishing Authors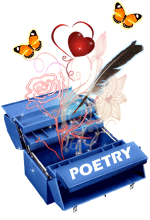 April is National Poetry Month, a time to celebrate poetry's place in our lives and culture. At Outskirts Press, we have a long history of helping poets publish their poetry collections in high-quality, professional volumes. And our Poetry Formatting Kit makes it incredibly easy for authors to get their collections formatted faster than ever before!
The exclusive Poetry Formatting Kit from Outskirts Press is the fastest, easiest way to literally cut and paste your poetry (including graphics) into a preformatted, print-ready document. We take the worry out of formatting issues that trip many authors up, like justification, centering, margins, title drops, or page spreads.
Each Poetry Formatting Kit comes with two files:
Use the "Easy" file…
as building blocks to add more pages
to move poems around
to add or replace included graphics
to further customize your book however you want
Or use the "Easier" file…
View original post 105 more words