Self-Publishing News for Self Publishing Authors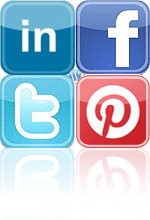 It's not too late to enter the social media world for your self-published book! Self-publish TODAY to receive a FREEAuthor Platform Set-Up Through Social Media when you publish that self-publishing masterpiece! Start today with the promotion code below.
Get this effective service FREE when you start publishing today. Start right now and choose to publish with our industry-leading Diamond publishing service or our full-color Pearl publishing service.
With a minimal amount of information from you, Outskirts Press can launch your book into the social media landscape with the following services included in the package:
Establish author accounts on Facebook, Twitter, LinkedIn, YouTube and WordPress
Set up social media profiles on each platform
Identify and establish relevant connections with users on each social media platform
Assist you in building their unique online presence
Start today with the promotion code FreeSocial2016 when you choose to publish with our industry-leading Diamond publishing…
View original post 26 more words