Self-Publishing News for Self Publishing Authors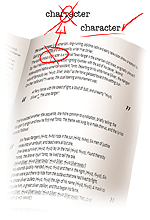 When readers are browsing for a new book, they're going to be drawn to a great book cover and a catchy title. They'll read the blurb on the back cover, but before actually taking the plunge and hitting the BUY button, most readers will skim the first few pages of a book that interests them… And if these pages are riddled with errors, the consumer is off to the next title.
In order to be taken seriously, self-published books must be professionally edited.
Often authors are so anxious to get their books in print that they skip this crucial step. Others feel their book is fine because their mother or their next-door neighbor checked it over… But take a look at Amazon reviews, and you'll find that the biggest turnoff to a reader is a poorly edited book filled with silly mistakes and serious flaws — problems that an editor would never…
View original post 395 more words